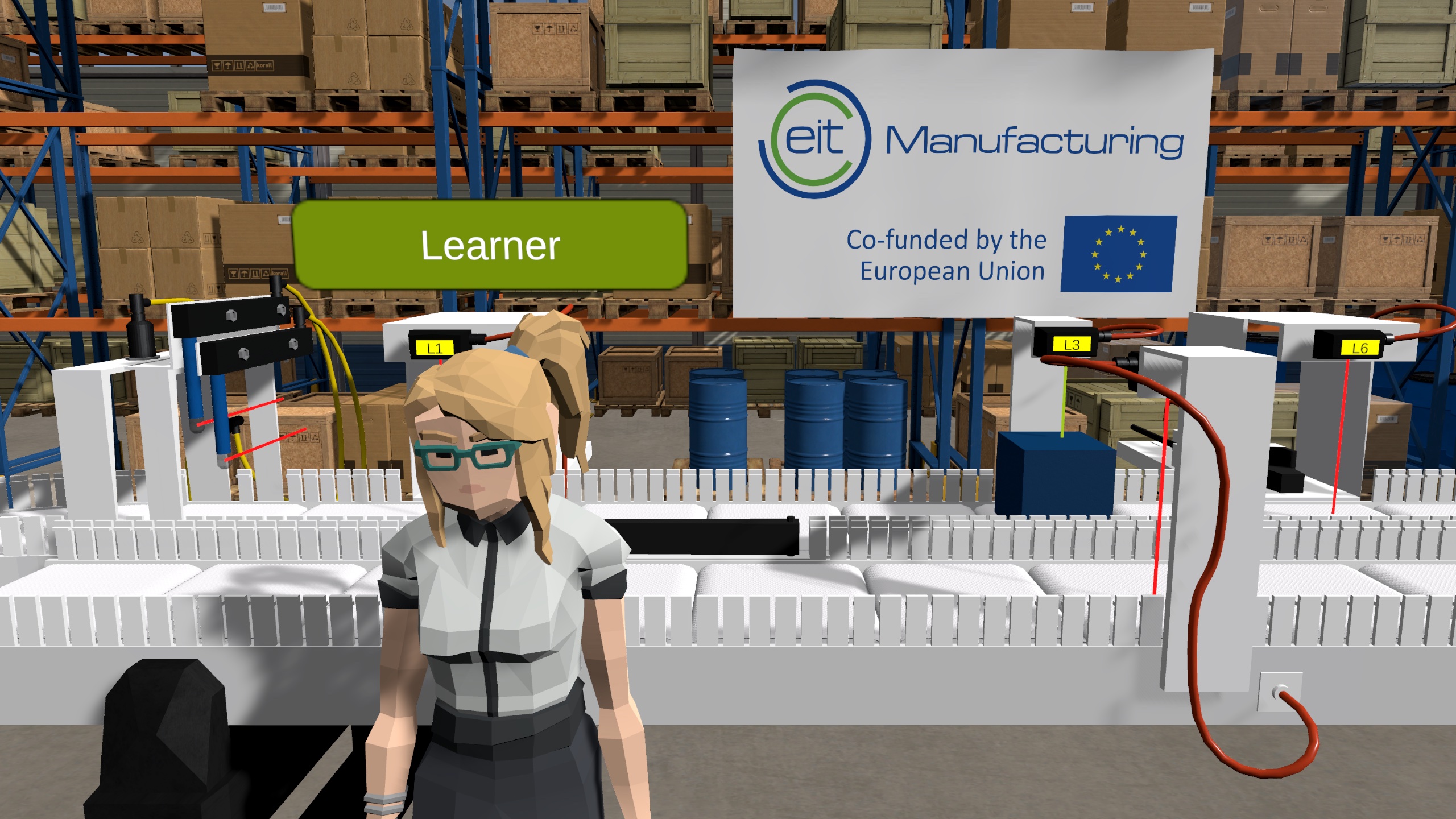 Embrace the Future of Industrial Training with Our VR Trainer Workshops
Are you curious about how Virtual Reality is transforming technical education? Are you ready to revolutionize your approach to industrial training? The world of education is undergoing a remarkable transformation, and we invite you to be at the forefront of this change. Introducing our innovative VR Trainer Workshops – a game-changing experience that teaches you about the power of Virtual Reality. Meet our VR and pedagogic experts and connect with peers.
Blended Learning Experience
In today's fast-paced world, learning doesn't stop at traditional methods. That's why we've designed our VR Trainer Workshops to blend the best of both worlds – online self-guided learning and dynamic in-person sessions. Imagine having the flexibility to dive into interactive learning nuggets at your own pace, followed by a captivating day of hands-on training.
Experience the Shift in Learning Dynamics
Our workshops are not just about gaining knowledge; they're about experiencing a shift in learning dynamics. With intricate simulations and real-world scenarios, you'll be able to comprehend complex concepts with unprecedented clarity. Equip yourself with skills that not only meet today's demands but also anticipate tomorrow's challenges.
Join Us in Lithuania and Poland
We are excited to announce that our VR Trainer Workshops are coming to Lithuania and Poland! These workshops are not just an event; they're a journey towards becoming a trailblazer in modern technical education. Discover the future of training and teaching as you immerse yourself in a world of possibilities.
Why Should You Attend?
The workshop covers both background knowledge through self-guided learning as well as an interactive day of hands-on experiences. You will experience best practices, be involved in round tables and discussions with experts, and will have the opportunity to ask and discuss everything you ever wanted to know regarding the potential of immersive experiences for technical education. As a participant, you will
learn about the potential of VR in technical education in training
view and experience best practices and examples of VR and virtual environments for education
try and learn how to best guide learners through immersive experiences
discuss potential applications in your company with peers and experts on immersive technologies and pedagogy
be able to identify potentials and risks when considering VR training applications
Who Can Benefit?
Our VR Trainer Workshops are designed for anyone curious about VR learning for technical applications. Whether you're an educator looking to enhance your teaching methods, a professional seeking to stay ahead in your industry, or an enthusiast eager to explore the future of learning, these workshops are tailored to you.
Join the Transformation
The future of industrial training is here, and we invite you to join us on this transformative journey. Don't miss out on this chance to be a part of something revolutionary. Secure your spot today and unlock the door to a new era of learning and teaching. Contact us to learn about the workshop details, and register for the VR Trainer Workshop happening near you in Lithuania and Poland. Get ready to shape the future of industrial training – together, we'll redefine education one VR experience at a time.
---
Veröffentlicht
2023-08-15